God is with those who persevere; Persevere and never fear.
Belgian proverb
When I was a child, my mother used to bribe me. I was easily corrupted.
I was apparently a very talkative child before being packed off to boarding school in England aged 7, so my mother devised a clever way to keep me silent on long journeys.
The bribe went something like this – just after embarking onto the BOAC flight from Colombo to London, my mother would magically produce a book for me to read on the flight. There was only one series of books that would keep me quiet for the 18 hour flight back home. (NB This was in the 1960s, and for some reason planes flew more slowly or had to refuel en route in those days).
Anyway, the only books that would keep me silent were the Tintin books by Hergé. My favourite characters were Tintin (of course!), Snowy and Captain Haddock. I loved these characters as if they were part of my family. They travelled to exotic destinations, led thoroughly adventurous lives and, in some strange way, I identified with them
So what has Tintin got to do with my walk to Rome? On the surface, very little. However, under the surface, (and behind the scenes) quite a lot!
I was sad to leave Claire Kapoun and the Au Carré St Eloi in Arras this morning. Claire had been the perfect host – kind, informative and understanding. With its central location and courtyard garden, it had been the perfect base from which to explore the surrounding area and recharge my batteries.
Arras will probably be the largest city I'll pass through until I reach Besançon in a fortnight's time. I will definitely miss the elegance of its 2 magnificent central plazas and the plethora of cafes and restaurants.
As for the Andouillette? Well I'd put it on a par with the intestine sausages I've eaten in Mongolia and Korea – an acquired taste which I have yet to acquire!
As I headed south to Bapaume I passed a British cemetery and made the decision to try and look at the headstone of every British soldier I passed today. The second cemetery I passed was called 'The Sunken Road Cemetery. As I walked down the rows of headstones I suddenly did a double take and stopped dead in my tracks. Had I just seen my name on a headstone? Yes, I had! J.Dutton of the South Lancashire Regiment – killed on the 5th October 1918, just a month before the end of the war. The headstone didn't give his age, but the way coincidences were stacking up on the walk I would have put money on his having been born on 7 November!
The landscape I walked through south of Arras must have been soaked in the blood of soldiers. The territory between Arras and Bapaume was the centre of fierce battles between the French and the Prussians in 1870/71 as well as a major scene of conflict during WWs I and II. Yet everything was tranquil this morning and the only people I met were a couple of men digging up potatoes.
Outside Bapaume, I passed the spot where a British shell exploded on 7 October 1916, killing a number of German soldiers. There was one lucky survivor who, although badly wounded in the leg, survived the blast. Had the shell landed a couple of feet nearer him, he would have undoubtedly also been killed. His name? Corporal Adolf Hitler. The rest, as they say, is history.
As I neared Bapaume I received some welcome news from my good friend Claude. He had succeeded in contacting a lady called Odile Samain who had told him that I could pitch my tent in her garden. This was good news because the other accommodation options in Bapaume didn't sound terribly enticing – a run down 2 star hotel near the station and a room over a restaurant in the centre of town. I was extremely lucky to have Claude, who is a fluent French speaker, to help me book my accommodation on the Via Francigena.
At this point, it is time to return to Tintin. If I had had the vocabulary to hand as a 5 year old on that BOAC plane from Colombo to London and been asked for one adjective to describe Tintin and his faithful canine companion, Snowy, then it would have been 'Plucky'. Tintin and Snowy got into all sorts of scrapes, but they always pulled through. In my eyes, that was the definition of 'Plucky'.
So what, I hear you ask, is the connection between the Tintin books I read on the plane from Ceylon, my old friend Claude and the World War battlefields I was walking through on the Via Francigena en route to Bapaume? The answer of course is 'Plucky little Belgium' and 'Plucky little Belgians'.
On the 4th August 1914, Germany invaded Belgium. Britain was allied to Belgium and sent an ultimatum that Germany should immediately withdraw its forces. When no reply was received, Britain declared war on Germany at midnight on the 4/5thAugust 1914. The German invasion of 'Plucky Little Belgium' was thus the 'casus belli' which triggered Britain's declaration of war and the start of a conflict that over the course of the next four years would cost the lives of nearly a million soldiers from Britain and its colonies.
On the eve of World War, as German forces demanded safe passage through Belgium on their way to attack France, the Belgian king refused to stand aside.
What came next was unimaginable. Cities were burnt, civilians were murdered. 'The rape of Belgium', as it became known, invoked the sympathy of the world.
Terrified Belgians fled in their hundreds of thousands. But where would they go?
In its long history as a safe haven for refugees, Britain had given a home to French Protestant Huguenots in the 17th century and Russian Jews in the 19th century. Now, it would open its doors to its largest single influx – a quarter of a million Belgians escaping the German invasion. Life for them and their British hosts would be radically changed.
'Plucky little Belgium' was widely admired in Britain for its resistance against the German invasion.
As one of the guarantors – alongside France and Germany – of the 1839 Treaty of London, Britain was honour bound to recognise and protect Belgium's independence and neutrality. When Germany invaded, stories of German atrocities spread by word of mouth and were carried in newspapers.
The popular image of 'the Hun' rampaging through 'gallant Little Belgium' contributed to popular support for the war, particularly among a British population in fear of invasion once they had seen German warship shell their coastal towns in December 1914.
As Belgians kept arriving, the War Refugees Committee (WRC) coordinated a wide network of voluntary relief work. Within two weeks of publishing an appeal for accommodation, it had received 100,000 offers. More than 2,500 local committees, supported by local authorities, were set up across the country. Hundreds of charity initiatives and events were organised.
For many, helping the refugees was their way of contributing to the wider war effort.
In 1914, Sir Winston Churchill, First Lord of the Admiralty, wrote in a private letter that the Belgians "ought to stay there and eat up continental food and occupy German policy attention … This is no time for charity".
Although this view wasn't widely shared, in time stories of tension between Belgians and the local population were reported in newspapers. One refugee was described as going about 'as if he was a duke', while some local refugee committees complained about individuals demanding a higher standard of living.
Refugees also had to put up with condescending attitudes. A newly-married refugee couple could only enjoy a home of their own "when they have become more accustomed to English life and English ways", as discussed by a committee in London. And Belgian men who hadn't enlisted to fight were resented by some. There was even suspicion that some Belgians may have been German spies.
As soon as the war ended, both British and Belgian governments appealed for the refugees to return home. As early as 1914, the Belgian Repatriation Fund had been created by the English wife of a member of the Belgian Government and in 1917 the British government set up a repatriation committee to expedite their return.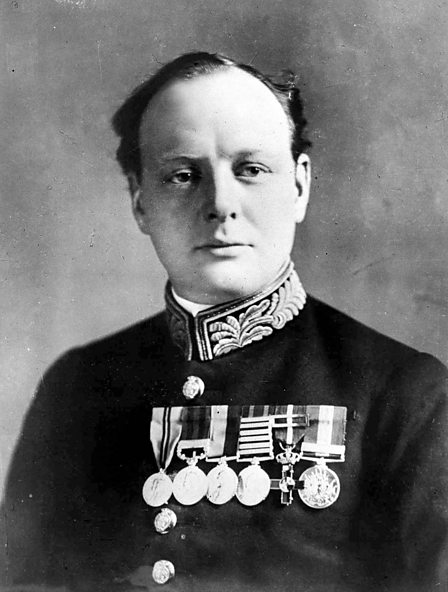 With the offer of free passage back to Belgium, by 1921 more than 90% of the refugees had gone back home.
One of those Belgian refugees who fled the invading German forces in July 1914 was my friend Claude's grandfather, called Georges Bousson, after whom my godson Georges is named.
Born in 1900 as the youngest of 9 children Georges fled Antwerp in 1914 and after attending school in England, ended up working in Harrods Department Store before returning to Belgium after the War ended.
I first met Claude in 1990 when we were both living and working in Seoul.
We became good friends, united by a shared anarchic sense of humour, intellectual curiosity and a 'travel bug'. Thirty years later we are still great friends and share those three traits.
Claude got the travel bug in his early 20s. He worked as a taxi driver in Brussels to finance his travels before embarking on a 17 month journey which took him from India, through Nepal, Pakistan, Myanmar, Bangladesh, Indochina and China to South Korea where he worked as a French Professeur, got married and lived for over a decade.
During his travels in Asia he hobnobbed with Robert Redford in Nepal, did some male modelling in Korea and had a role in a hit Korean film as an American doctor! The word colourful would be one word to describe Claude's life and times in Asia, while 'plucky' would be another.
For a small country, Belgium and Belgians have played a strangely important role in my life. Interestingly, there is also a Belgian connection to Olivia – her cousin, Edith Cavell, was shot by the Germans in 1915 while working as a nurse in Brussels. One of the major hospitals in Brussels is named after her and it's also where Claude was born!
Even here in France on the Via Francigena, the Belgian connections just keep on cropping up. Perhaps it's the shared Flemish links between the Pas-de-Calais, Picardy and the Flemish parts of Belgium.
At the end of the day, maybe it all just links back to those Tintin books my mother used to give to me to keep me quiet on long journeys.
Tintin (or at least the author Hérge) were, after all, the archetypal 'Plucky Belgians'.
And as for what constitutes 'Pluck' and what relevance it has to my walk to Rome and the 'Raise the Roof Campaign; well completing the waki is partly about having the courage of your convictions and its partly about perseverance.
As the old Belgian proverb goes:
God is with those who persevere; Persevere and never fear.